One story, part history, part legend, took place on the islands in the late 18th century and marks the advent of French colonial ambitions in Vietnam. The heroine is Phi Yen, or 'Flying Swallow'. Phi Yen was one of the wives of Nguyen Anh, the last remaining prince of the Nguyen Lords, who ruled southern Vietnam from the 17th century. In 1783 Prince Nguyen Anh escaped capture from his military and political rivals, the Tay Son brothers, by retreating to the Con Dao Islands. He and Phi Yen took refuge in a grotto on the island of Hon Ba. Nguyen Anh sought the help of Pigneau de Behaine, an influential French missionary in the Mekong region. The Prince agreed to cede the Con Dao Islands and the port of Danang to the French, in exchange for their military support in defeating the Tay Son brothers and returning him to power.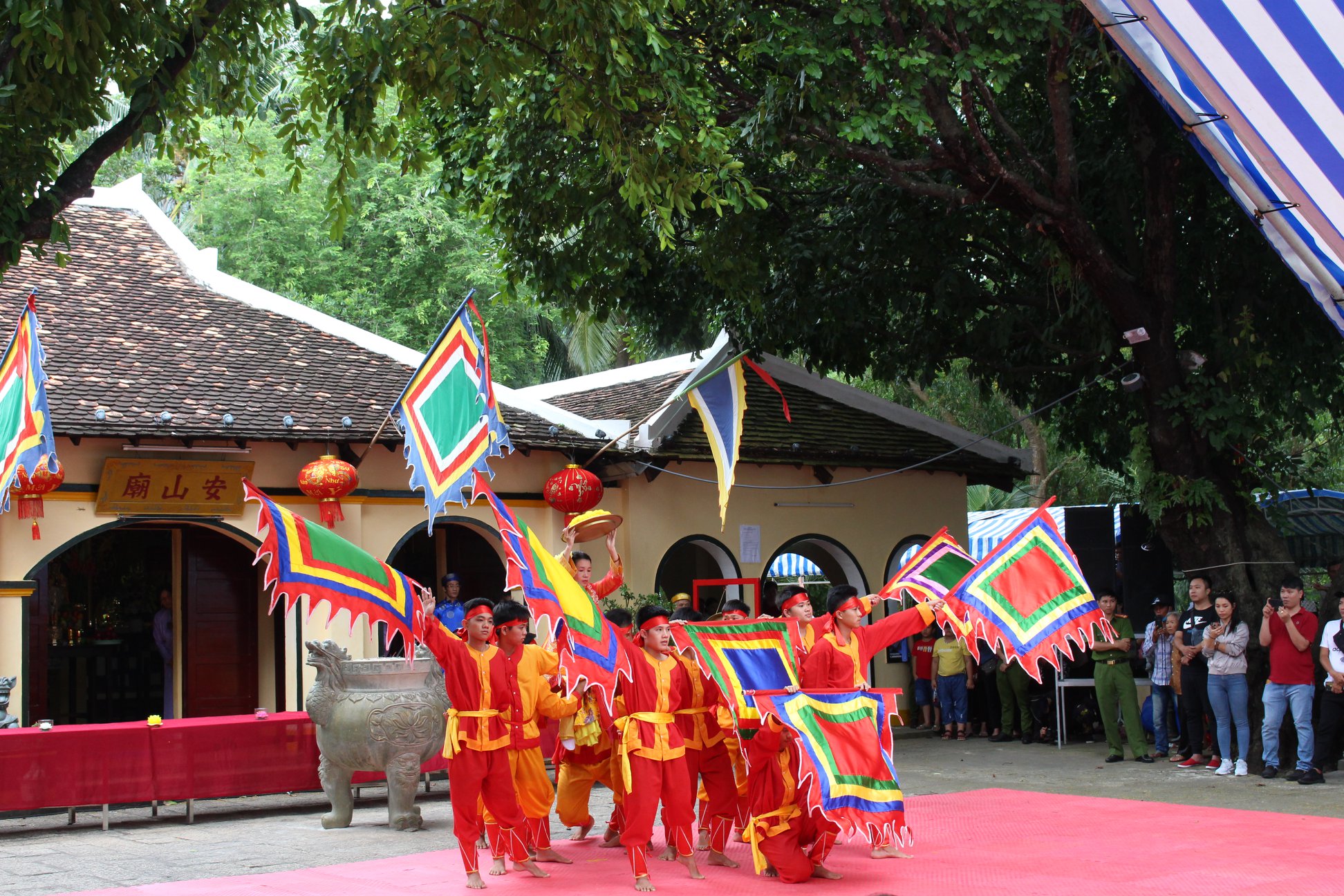 Phi Yen's son, Prince Cai, was to be sent with Behaine to the court of Louis XVI in France, as insurance for the deal. But Phi Yen refused to let her young son undertake such a dangerous and uncertain journey. Nguyen Anh was furious. He ordered Cai be thrown into the sea and drowned. In Cai's place the son of one of Nguyen Anh's other wives was sent to France instead. Phi Yen was left on the islands to die. (Today, there's a small tomb and shrine to Prince Cai on the road to Dam Trau beach, on Con Son Island.)
In 1787, Louis XVI agreed to the treaty with Nguyen Anh, but was overthrown in the French Revolution of 1789 before the treaty could be realized. However, some military support and supplies still got through to Vietnam, allowing Prince Nguyen Anh to wage war on the Tay Son brothers. In 1802 he was victorious and declared himself ruler of all Vietnam. He took the royal title, Emperor Gia Long, and moved the imperial capital to Hue, beginning what would be Vietnam's last imperial dynasty. But the stain of French assistance would haunt Gia Long and his successors, until the dynasty became nothing more than an impotent arm of French Indochina. Today, Nguyen Anh is a much-maligned figure in Vietnamese history, a fact attested to by his lonely, seldom-visited tomb on the banks of the Perfume River, outside Hue.
Phi Yen remained on the Con Dao Islands, until one day she was courted by another man. Traditionally, a good wife never betrays her husband, no matter what he's done. Not wishing to be disloyal to Nguyen Anh, Phi Yen refused the approaches of her suitor and threw herself into the sea. Today, unlike her husband, Phi Yen is revered as a faithful, loyal wife and a loving mother: her two greatest attributes tragically coming into conflict with each other. She is worshiped on Con Son Island at Miếu Bà Phi Yến (Phi Yen's Shrine, also known as An Son temple). The small, squat temple is set under a flame tree at the foot of a mountain by a lotus lake. History and legend intertwine on the Con Dao Islands: no one knows for sure what happened to Phi Yen or if Prince Nguyen Anh ever stayed on Hon Ba Island. The Vietnamese have an expression for such stories: người ta nói ('people say'). Today, people say the ghosts of Phi Yen and her son still haunt the Con Dao Archipelago.