Six Senses Con Dao, Vietnam's most exclusive island hideaway, today announced its private aviation service to welcome the world's most discerning travelers to the Con Dao archipelago. It is believed to be the very first of the country's new initiatives to arrive at this hidden paradise, making it more accessible than ever.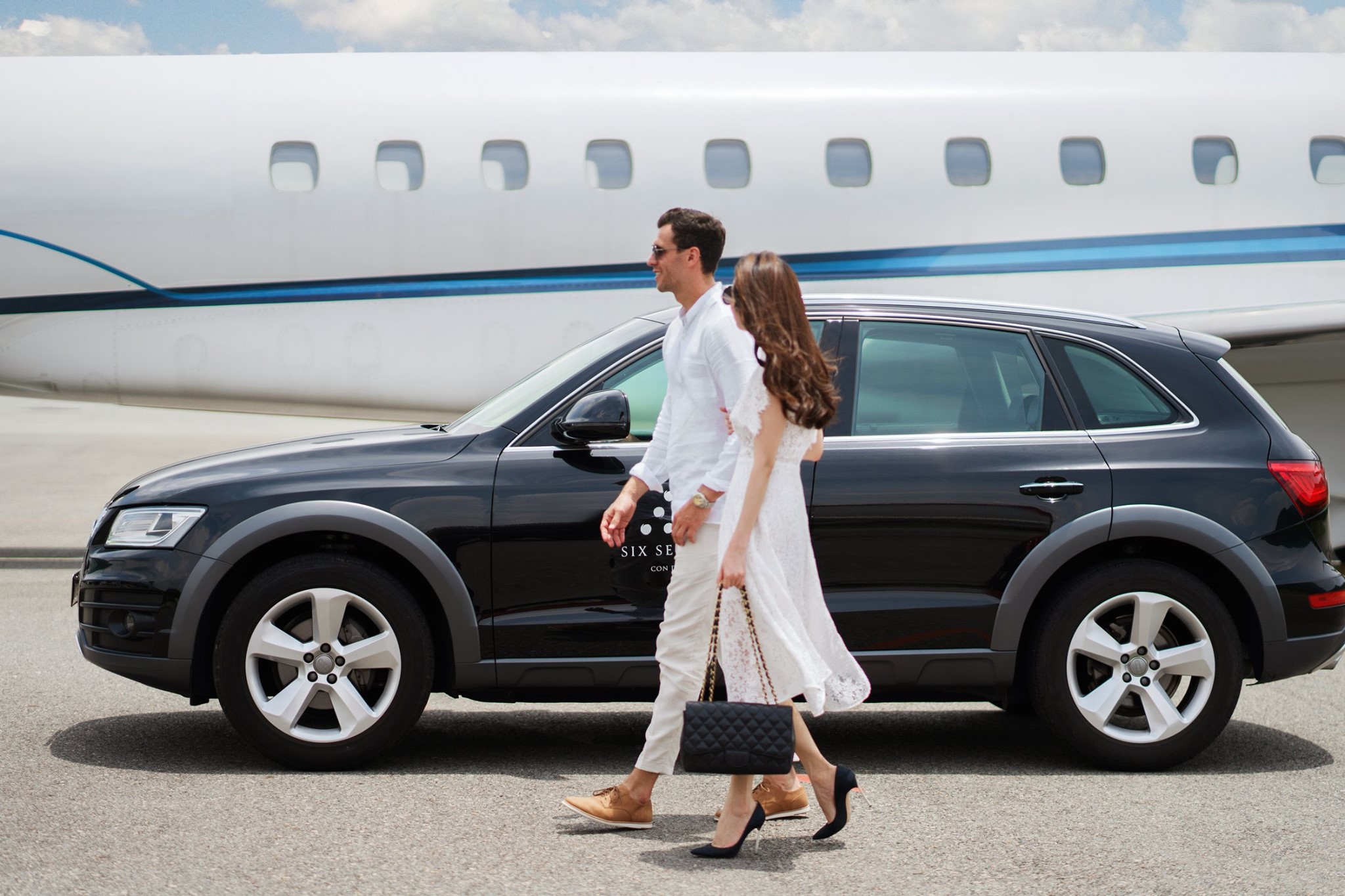 The private aviation service – a first for any resort in Vietnam – will see guests offered exclusive check-in, express security clearance and chauffeured access to one of the two dedicated aircraft operated byVietstar Airlines, one of Vietnam's leading private aircraft service companies.
With both an 8-seat King Air and its 13-seat Legacy available, this private air service allows guest to fly from airports in Vietnam or around the region to Con Dao archipelago and is able to cater for couples, families or small groups in the utmost comfort.
The King Air jet includes eight fully reclining seats, while the Legacy is set up with 10 reclining seats and a lounge area to the rear of the jet. Both include a dedicated flight attendant who will ensure that the Six Senses experience begins from take-off, through the voyage that culminates in guests descending into the discreet, luxury hideaway that is Six Senses Con Dao.
The resort is planning up to operate three weekly flights from Tan Son Nhat International Airport in Ho Chi Minh City during the peak holiday season, however charters will also be available from Noi Bai International Airport (Hanoi) and other countries in Asia Pacific within eight flying-hours of Con Dao upon request.
The aviation experience is further elevated with luxurious personalized service offered to meet each individual guest's needs. All itineraries include extensive options and activities, allowing guests to customize their flight experience.
In-sky check-in helps reduce waiting time, and maintains privacy, while in-flight entertainment keep little guests excited during the forty-minute flight from Ho Chi Minh City. The aircraft includes a full bar to ensure that the flight is fully catered to the tastes of its passengers, with any special guest requests always accommodated.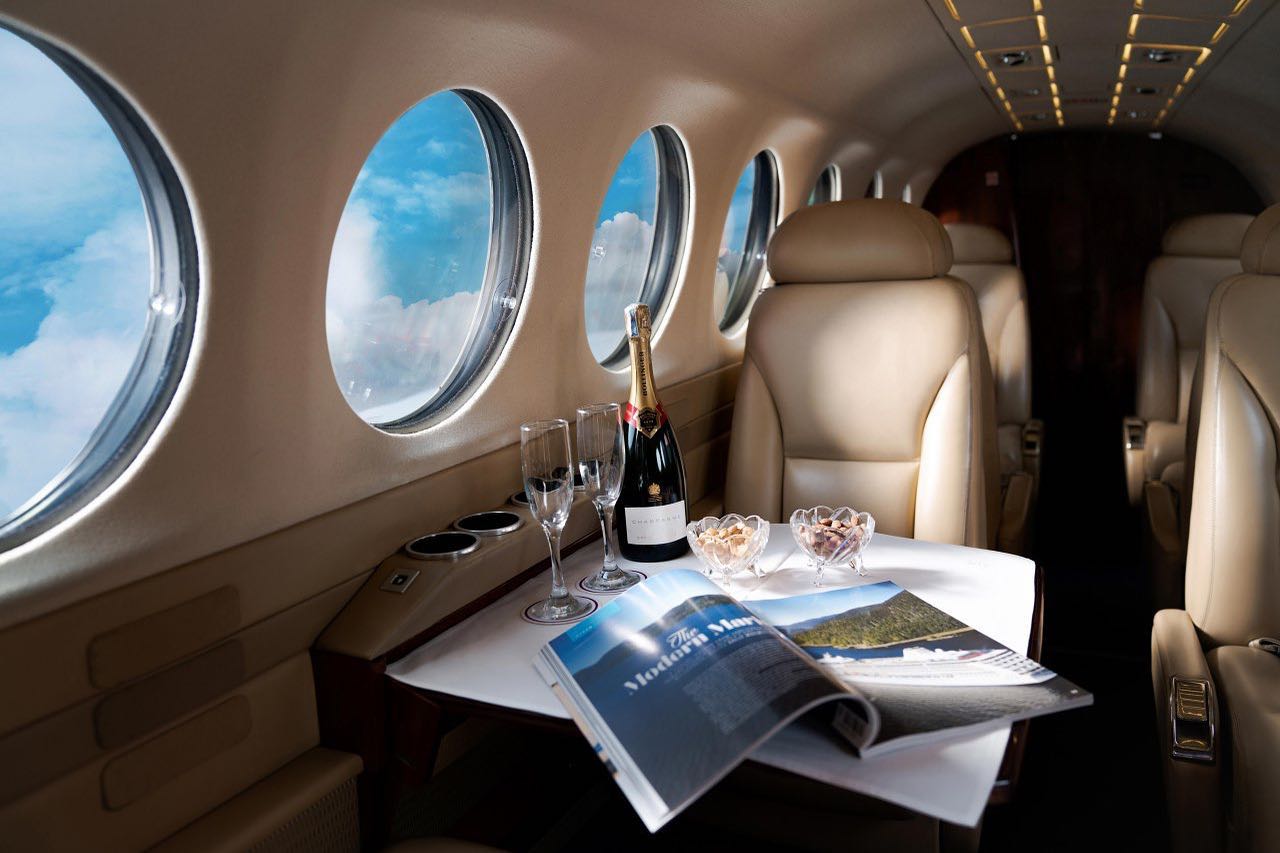 "The private jet defines luxury travel," said the resort's General Manager Mr. Dominic Scoles. "Our resort has long been regarded as one of Vietnam's best kept secrets for its ultimate privacy and absolute seclusion from the rest of the world. Adding this service means the world's most discerning travelers, who seek an ultimate level of comfort, privacy and luxury beyond anything that any commercial carrier can offer, find themselves with yet another reason to spend their precious getaway-time with us."
Opened in December 2010, Six Senses Con Dao has come to be regarded as the country's vanguard for a luxurious and ecologically sustainable hideaway. Nestled on a private bay within a National Park, Six Senses Con Dao's secluded location offers guests the chance to synchronize and harmonize their inner selves with the natural environment that envelops them.
The resort even sits beside a turtle hatchery, where guests can marvel at the hatchlings dawn release. All 50 villas and residences stretch along a 1.6 kilometers secluded sandy beach, featuring breathtaking natural scenery. The secluded property prides itself on its unsurpassed sense of privacy, making it a perfect place for a private island retreat – and nothing says 'private island getaway' like a private jet journey.
Guests within Vietnam can book the private jet service by contacting the resort via T +84 254 3831 222 or E reservations-condao@sixsenses.com. 24-hour notice is required within Vietnam, while regional travelers are required to provide 72-hour notice.
About Six Senses Hotels Resorts Spas
Six Senses Hotels Resorts Spas is one of the world's leading operators of luxury hotels, resorts and spas, managing 18 hotels and resorts across 14 countries, plus 37 spas under the brand names Six Senses, Evason, Six Senses Spas and Raison d'Etre. There are a further 17 hotels and resorts signed into its development pipeline. In February 2019, Six Senses became part of the IHG® (InterContinental Hotels Group) family of hotel brands.
Six Senses properties share a leadership commitment to community, sustainability, wellness and design, infused with a touch of quirkiness. Whether an exquisite island resort, mountain retreat or urban hotel, the enduring purpose is to help people reconnect with themselves, others and the world around them.
Six Senses Spas offers a wide range of holistic wellness, rejuvenation and beauty treatments administered under the guidance of expert therapists in all resorts as well as at 16 additional standalone spas. The high-tech and high-touch approach guides guests on their personal path to well-being, taking them as deep as they want to go.
Six Senses Residences provides the best life has to offer. From beautifully-appointed villas on the beach, rustic chalets in the mountains and spacious urban hideaways, Six Senses features a variety of residential choices in stand-alone buildings or attached to a resort or hotel. No matter the location, the promise remains the same and the commitment to create a community where every day revolves around learning and growing, great food and drink, innovative wellness programming, sustainable living – all mixed in with a lot fun.
Evason follows the Six Senses philosophy of uncompromised responsibility to sustainability and the community. Its two unique resorts provide a strong value focus, while offering a vast array of personal guest experiences that the whole family will love.
Read more at https://vietnamnews.vn/