At the northeastern end of Con Son town's fabulous seafront promenade, Loi Voi Beach is a ribbon of white sand spreading out under a line of casuarina trees.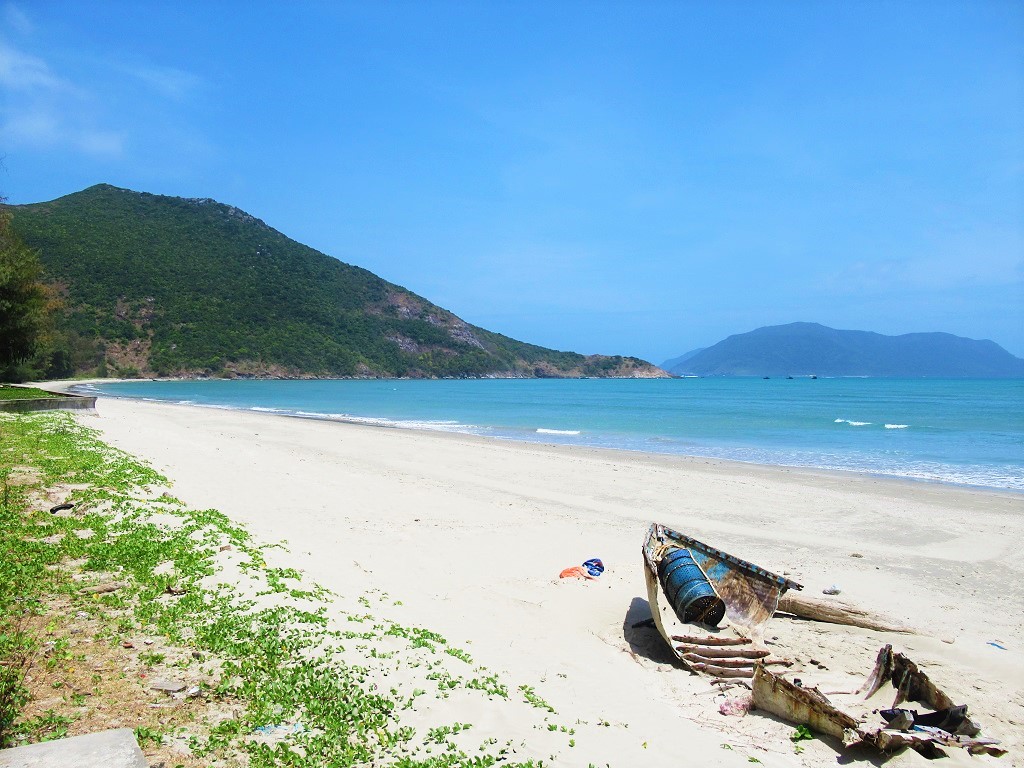 It's a gorgeous spot: the water is shallow and blue, there's a constant sea breeze drifting through the trees, the wooden skeletons of wrecked fishing vessels lie entombed in the sand, and the rugged hills of Shark Cape lead out into the ocean to south. The beach is protected and calm, sheltered by a hilly headland.
At low-tide, usually early in the morning, the sand is exposed for over a hundred metres, during which time I'm told it's possible to walk around the headland to a secret sandy cove at its tip. As always on Con Son Island, just as you're wallowing in tranquility of Lo Voi Beach, you're reminded that the past stalks every corner of this island.
During the century that Con Son served as a prison island, many of the remains of the thousands of prisoners who died in captivity were discarded under the casuarina trees between the road and the beach. A memorial plaque by the roadside, covered in fresh flowers and burning incense, serves as a reminder.