Tourists and residents in the Mekong Delta city of Can Tho can travel between Tran De in Soc Trang Province and Con Dao Island off Ba Ria-Vung Tau Province by high-speed catamaran, aside from traveling by air, sources said.
Phu Quoc Express JSC today, December 5, announced the launch of the service on the Can Tho-Tran De route, using one of its three high-speed catamarans: Con Dao Express 36, which is said to be the largest of its kind in Vietnam.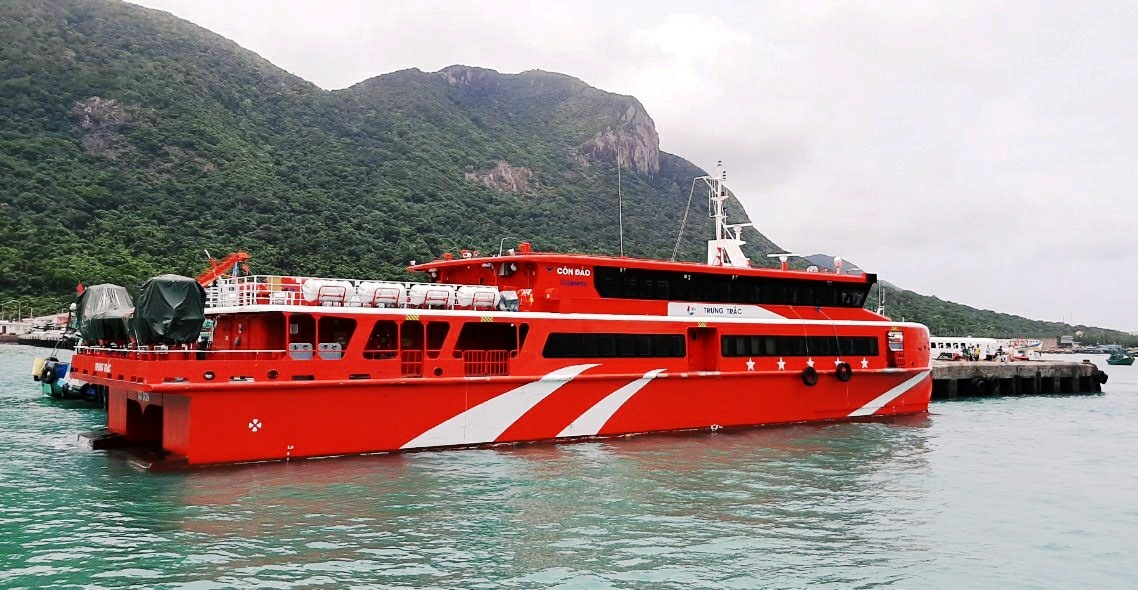 The ship will depart from Can Tho's Ninh Kieu Wharf at 7 a.m. to Con Dao Express Wharf in Tran De to pick up and drop off passengers. Then, it plies the route toward the East Sea to arrive at Dam Wharf in Con Dao. The vessel will return from Dam Wharf at 1:30 p.m.
The service will be made available on December 11. It takes 3.5 hours to travel from Can Tho to Con Dao. Ticket prices will range from VND 520,000 to VND 990,000 per passenger.
According to Truong Quang Hoai Nam, vice chairman of Can Tho City, the launch of services on this waterway will provide more travel options to the delta's residents, as the airport in the island district of Con Dao can only receive small aircraft.
Also, the number of tourists to Can Tho will rise through the service, boosting the city's tourism development, he added.
On the occasion of the launch, the service operator will offer discounts of 20% to passengers traveling on the route between December 11 and 31.
https://english.thesaigontimes.vn/73314/high-speed-boat-service-launched-on-can-tho-tran-de-route.html