Nested deep inside the mangrove forest, Secret Beach or known as Hot Spring Beach is beautifully blending between soft white sand, rich and breath-taking landscapes.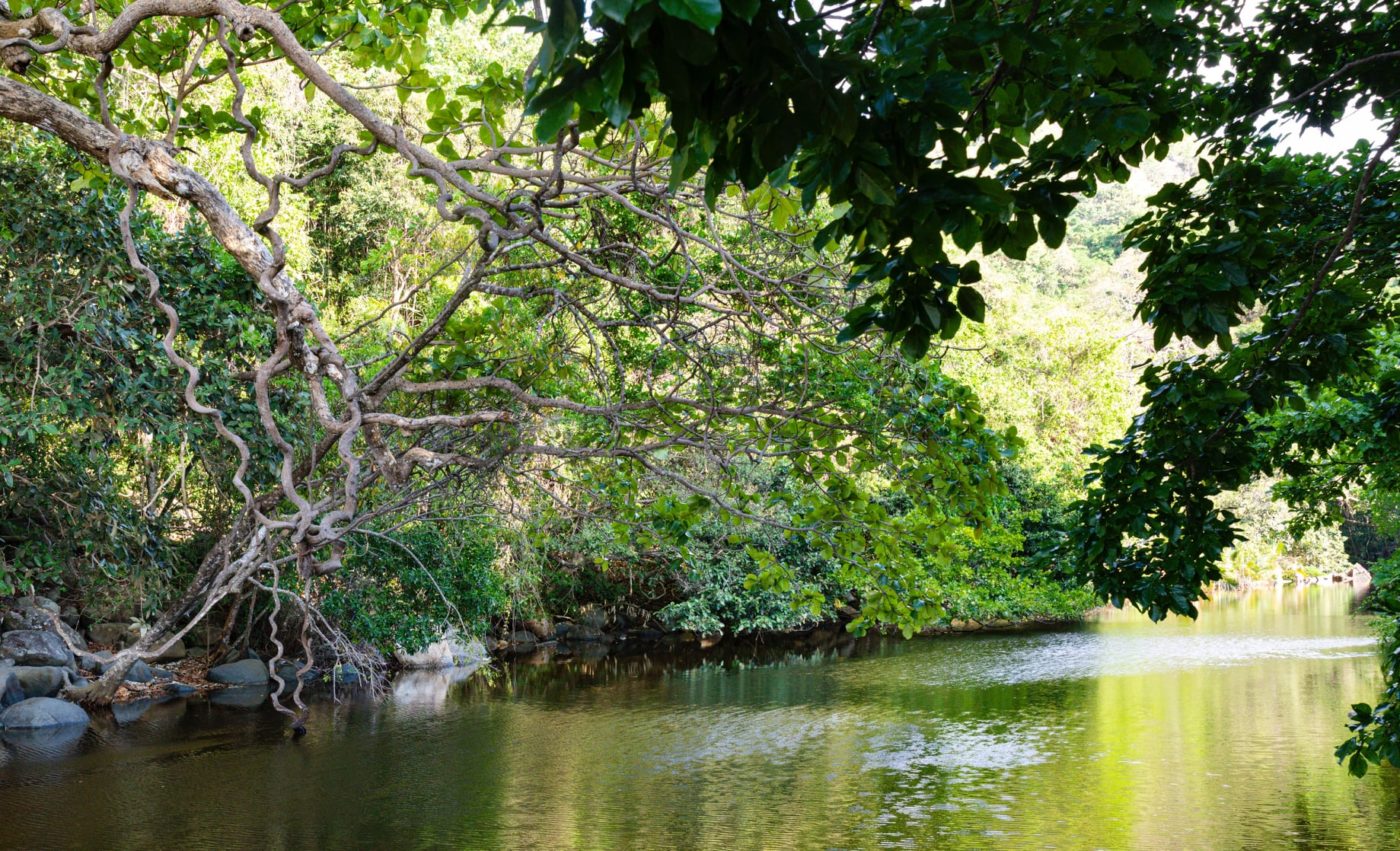 What makes Secret Beach different with others is where the hot spring falls meet sapphire sea, causing temperature of water is average at 50 degrees. Thus, the mist steam creates a veil to inviting discovery.
How to get there:
1. From Dam Trau beach: to the end of Dam Trau beach, you will find a rocky path to Secret Beach
2. From Cai Prince temple: behind the temple, there is trail heading to Secret Beach
Directing to behind the beach, a primeval forest with big ancient trees will offer you "like-no-other" experiences.