Located in the north of main island, Dam Trau Beach has been symbolic to a yellow ribbon tied across the green carpet, half woods half astride let loose on the surface.
A steep cliffs punctuated look majestic mountains, a gentle rocky slopes stretching as far as the water's edge offering friendly. The impression of the majestic mountains, deep feeling of blue sea and endless inspiration for anyone in this place, even the most demanding visitors to see softened . Choose a suitable location and the other recounting the tale of Dam Trau and Cau Island, swimming , bathing , …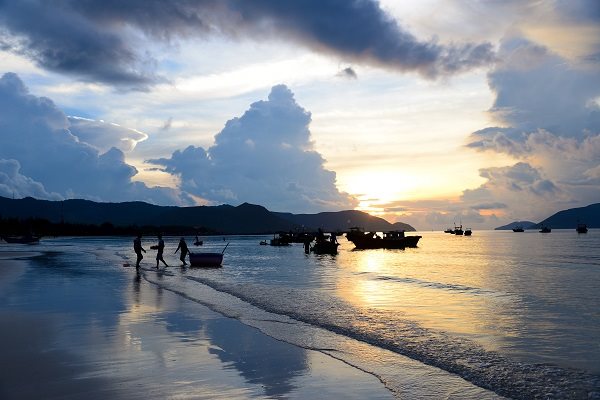 If you want to explore ecosystems such as coastal wetlands in the Mekong Delta, visitors should walk across the rocks to the beach with small lagoon. With many species of submerged vegetation such as water coconut, mangrove trees, … growing on mud ground along streams during the rainy season, water flows down from the top of the canyon and the water becomes warm so called hot stream .
DESCRIPTION:
– A sightseeing and learning history trip, transport by motorcycle or car, which is organized and operated in the Park Visitor Center. The service includes Co Ong village tour, visit the Prince Temple, swimming, scenic nature.
– Requirements: bring needed luggage, snorkeling gears renting from Park. It should need a guide of National Park or the local community for guidance.
– Duration: 2 – 3 hours, suitable for relaxation, camping, team building.