Located in the center of Con Dao town, visitors can easily find the relics of Cong Quan on Ton DucThang Street, to visit the house built by the French colonialists from the late nineteenth century, with an area of 150 m2. At present, the Cong Quan relic has been restored in the Palace of Lord Island. Here, the great musician of France, Camille saint Saens, stayed at here for a full month (March 20 – April 19, 1895).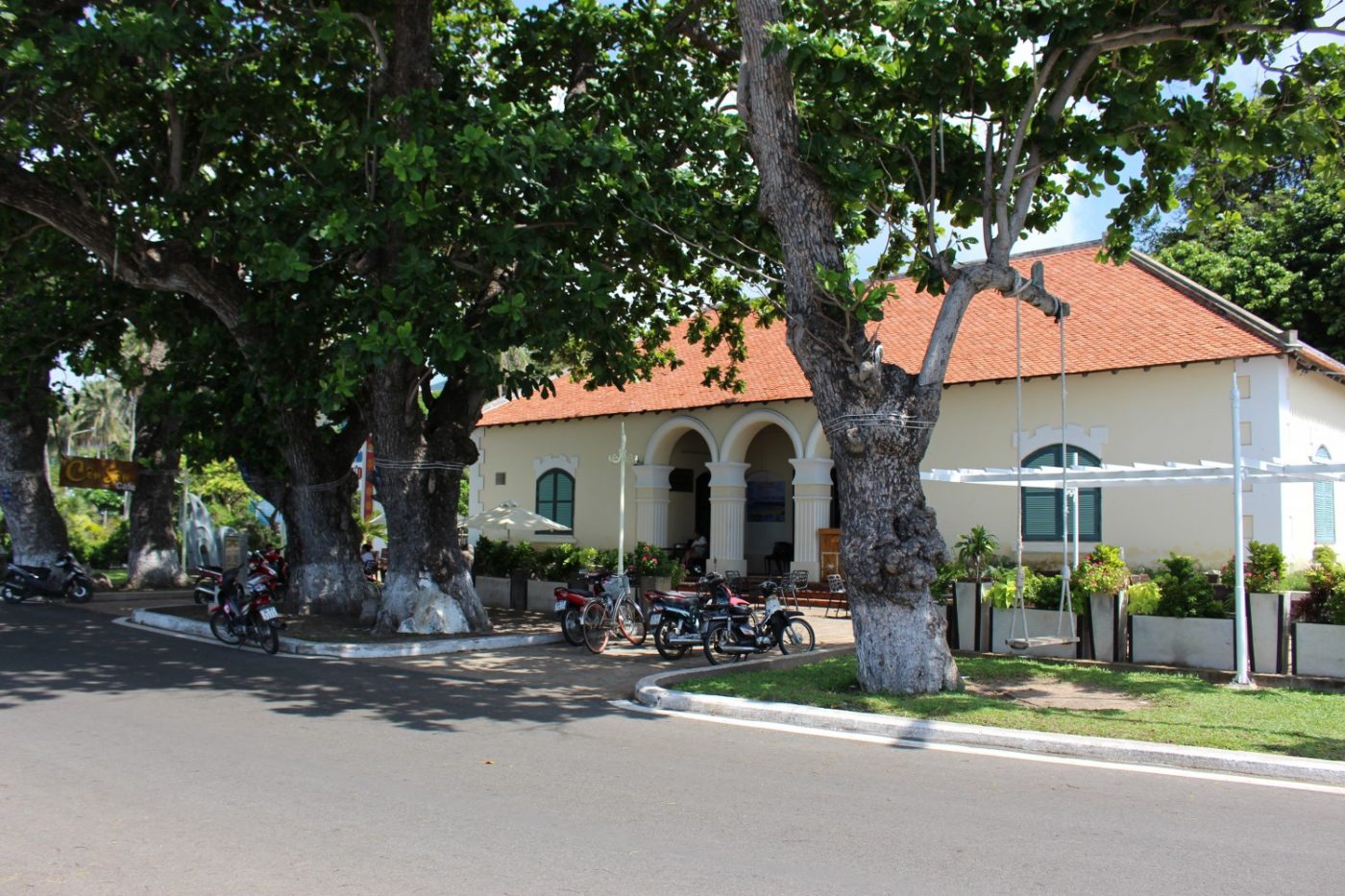 In nearly a month in Con Dao, he had witnessed prisoners doing daily hardships such as: Soaking in the water for several hours to get coral to burn lime, misleading the way to break the open stone, pulling wood. … He could not imagine the brutal torture that the prisoner was so optimistic, plus the beautiful nature of Con Dao he had felt. When he returned to his room, he stayed up all night and completed the final chapter of the musical "Brunechilda". His concern remained in the letter to the king of island " Jacke" … "Where beauty is respected, where evil is repelled, there is no need for law". If possible, tourists come here early in the morning to see the beautiful Con Son Bay beach when dawn just wakes up.
The QuanQuan monument was signed by the Prime Minister Decision No. 548 / QD-TTg as a Special National Monument on 10/5/2012.