An Hai Beach is a sandy continuation of the harbourfront that stretches southwest of Con Son town. Fringed by palm trees and overlooked by green mountains, this beach is dotted with the only beachfront accommodation within walking distance of the town.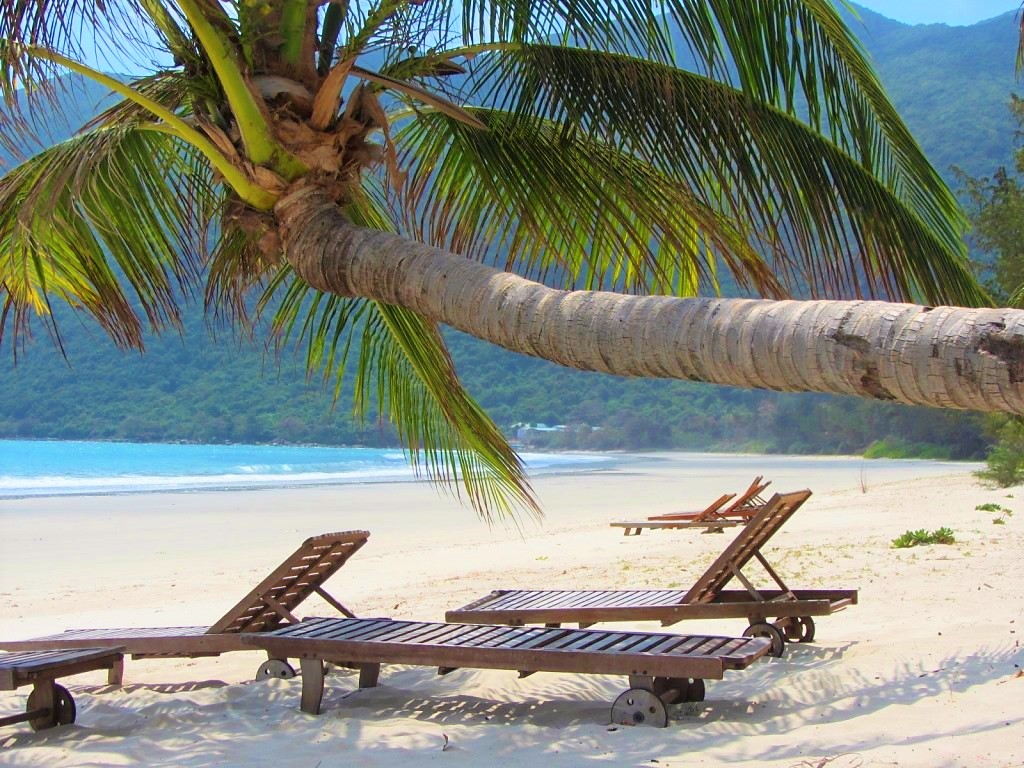 However, even if you're not staying at one of the beachfront resorts, you can still access this beach by walking or driving to the southernmost section of sand, where the road nearly meets the sea. The water here is clear and cool, and great for swimming. But sandflies have always been a problem and, now that the new boat pier has been constructed at its northern end, there's a lot more trash in the water and washed up on the sand (much of it, sadly, comes from the fishing boats moored along the pier, whose crews tend to throw their beer cans and polystyrene boxes of food straight into the sea).
However, the broad stretch of sand is such a beautiful sight that you soon forget about the flies and the litter…..well, almost. Another popular place to access what is, I suppose, technically Con Son Beach is either side of the smaller, old boat pier, directly opposite the old French customs house, in the centre of Con Son town's seafront promenade. An hour or so before sunset, dozens of Vietnamese tourists and locals come out to play in the surf. It's a great time to be here: watching the sun set behind Shark Cape, having a drink and snack from one of the street vendors, before walking back along the silent coast road, looking out at the anthracite ocean pricked with the glow of fishing boat lights.