Con Dao Island is located in the Asian monsoon climate and influenced by ocean climate. By dint of this, Con Dao weather is relatively cool and pleasant all year round; it is also influenced by weather in Southeast Vietnam.
In a year, there are two monsoon movements: south-west monsoon from June to September, and north-east monsoon from October to May. Con Dao climate distinguishes two season: rainy season and dry season. The rainy season runs from May to November with the highest rainfall in August and September. During this season, it is quite humid; the average rainfall is 2.200mm per year. Meanwhile, in dry season running from December to April, it is cool with the annual average temperature of 27°C. There is strong wind from Dec to Jan that make billowing waves and it is not good for some activities at the sea.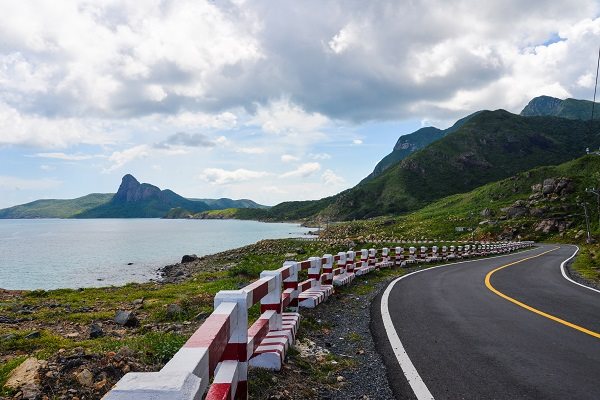 During a year, February is the coolest month with the average temperature of about 22°C, while May is the hottest month with temperature up to 34°C. Con Dao Island is also located in the intersection of the warm currents from the south and cold currents from the north. Temperature of seawater is from 25.7°C to 29.2°C.
Con Dao Island is an ideal destination in Vietnam for swimming and exploring. If you are adore diving and exploring the ocean, the period from March to October is the best time to visit Con Dao Island. March is an ideal month to visit Con Dao as there is no rain, warm at night and suitble sea water temperature for diving, snorkelling, and surfing. In April, the sea is calm with temperature of seawater at 28˚C – perfect for a boat trip to surrounding islands, and various water sports. In May, the sea is starting to get rougher, thus, it is a perfect time to enjoy surfing in Con Dao. June's weather is starting to become a bit more unsettled, although the average temperatures remain ideal for outdoor pursuits, including surfing, kite-surfing and diving, along with exploring surrounding islands such as Dam Trau and Bai Dat Doc. In July, hiking and trekking are more preferred by tourists when visiting Con Dao Island. Coming to Con Dao Island in August September and October, you will have a chance to join interesting and colorful festivals such as Mid-Autumn Festival, celebration of Vietnamese Independence Day, and other traditional festivals in this island.