At the tip of the headland that juts out south of Con Son town is Mũi Cá Mập (Shark Cape). A fierce wind smacks the side of your scooter as the road twists around the cape to reveal the best view on the island.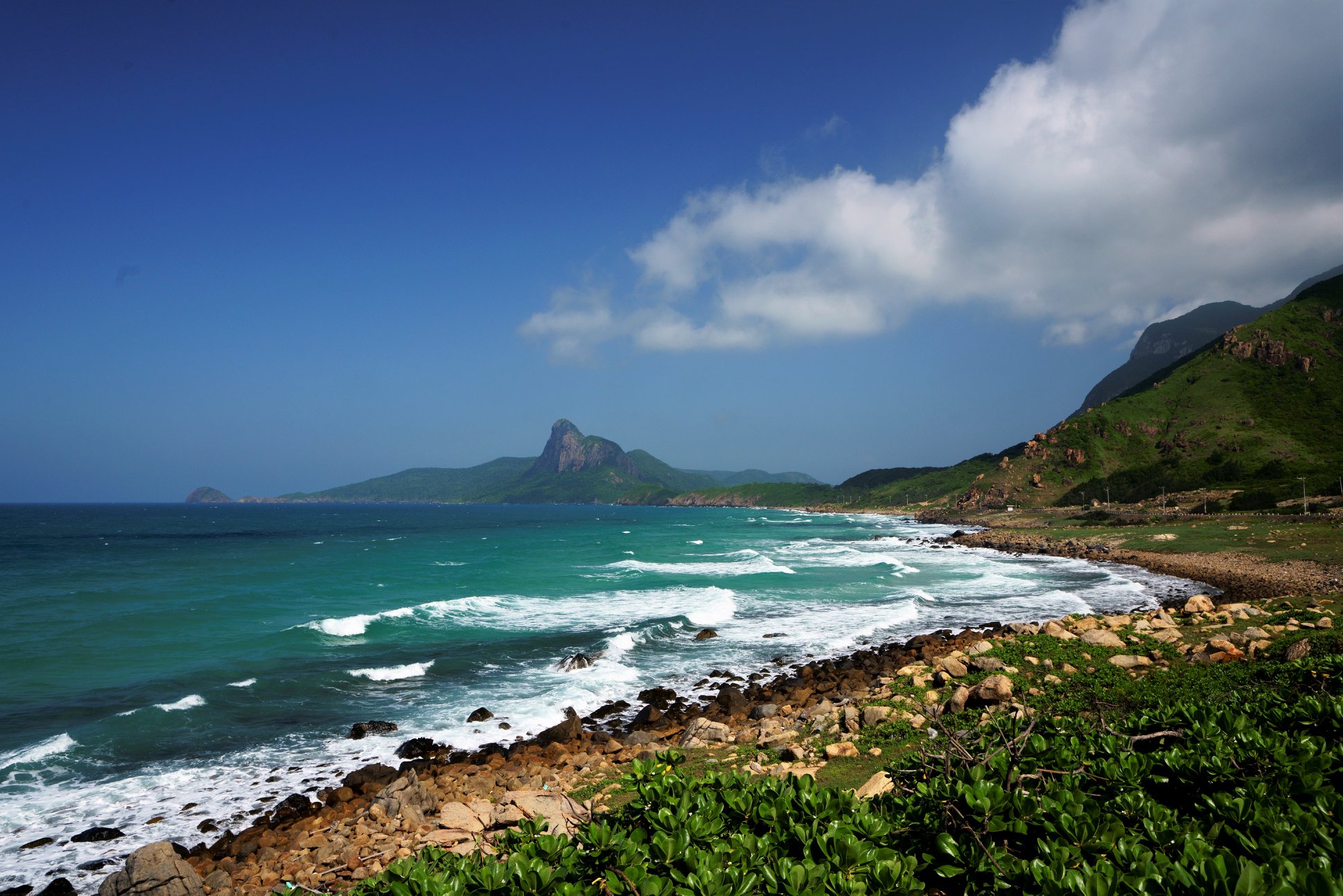 Looking down, you can see the road cutting along the coastline below the windswept southern slopes of Núi Thánh Giá, the highest mountain on Con Son Island. Big boulders that were dynamited during the construction of the road, (also paid for with prisoners' lives), lie strewn on the sea side of the tarmac, decreasing in size as they roll down to meet the rice-white sand and gin-clear water of Nhat Beach, behind which the Jurassic Park-like island of Hon Ba looms (where Prince Nguyen Anh and Phi Yen are said to have stayed). This is my favourite beach on Con Son Island. In fact, it's one of my favourite beaches in all Vietnam.
The swimming is excellent, especially before noon, when the water is often calmest, and when the tide is usually out so that more beach is exposed. However, there is very little shade on Nhat Beach, and it is increasingly difficult to ignore the landfill on the opposite side of the road, which is yet another reminder about how fragile this island is.