Although the vast majority of the sand at the western end of Dat Doc Beach is now owned (and conspicuously guarded) by the ultra-luxurious Six Senses Resort, the wider bay is just as appealing to swim, snorkel, wander, and find a large shady tree under which to camp for a few hours.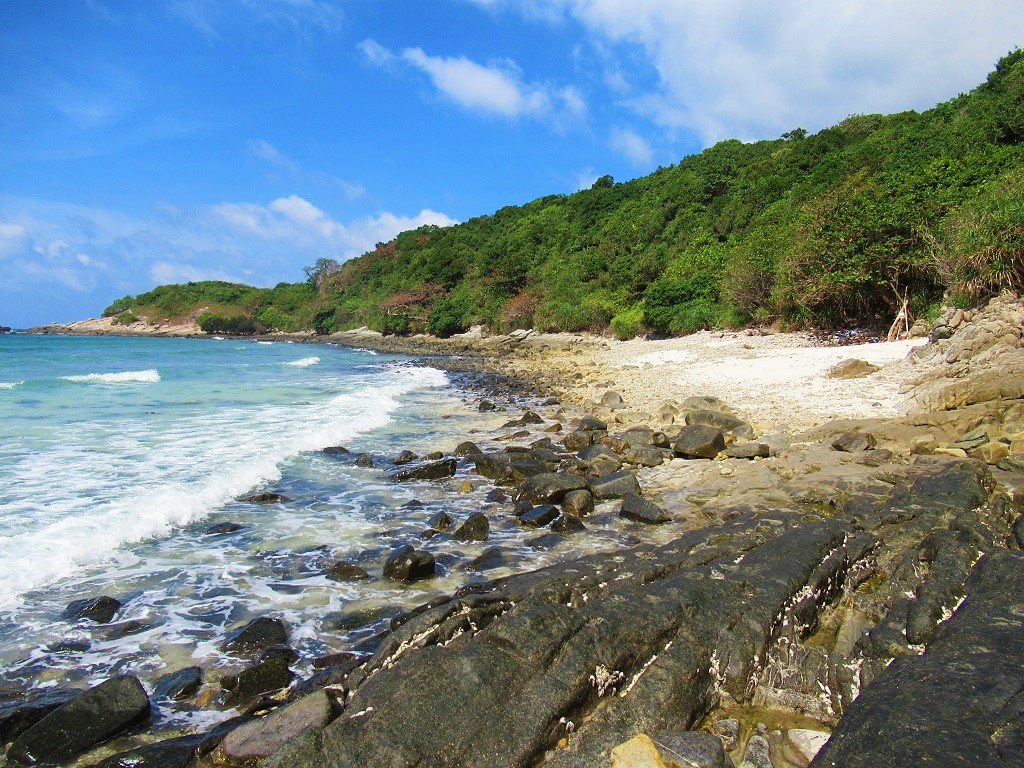 The road runs very close to the coast, allowing you to park your motorbike on the verge and scramble down to a nice, isolated spot. At low-tide there are some sandy patches, but most of Dat Doc Bay is rocky. However, I find this is actually more convenient than sand: wet trunks out to dry in the sun on one boulder, picnic table on another, seats on others. I really enjoyed hopping from rock to rock along this bay in the late afternoon, when the sun sets over Con Son town.
The views are dramatic and there's no one around at all. The bay itself is protected from the winds and usually quite good for swimming. But if you swim be very careful not to go out too far, where the sea is exposed to the prevailing winds and the current can take you away.