Con Dao island in the southern province of Ba Ria Vung Tau has a 200 km coastline with dozens of beautiful beaches, pure blue water and colorful coral reefs. The island also has an historic prison and thousands of graves of revolutionary soldiers.
Con Dao island is becoming more and more beautiful every day. If the enemy wanted to turn the island into a hell on earth, patriotic Vietnamese people have been making it a green and peaceful island and an attractive tourist destination. The tourist infrastructure on the island has been upgraded with several international standard hotels and resorts. Every day, the island receives several groups of domestic and foreign tourists, who come there to relax and visit the historic sites.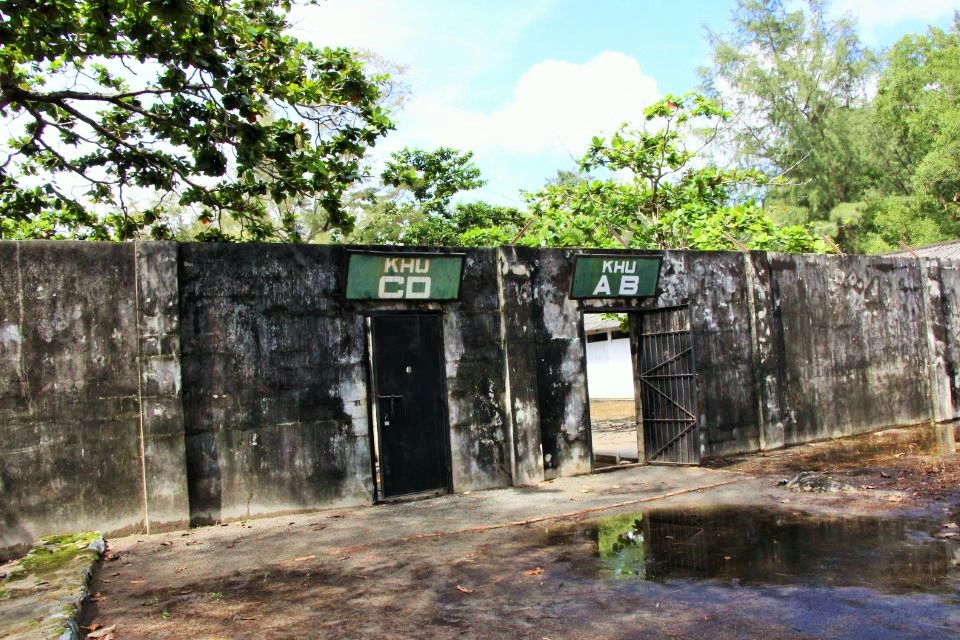 Hollywood movie stars Brad Pitt and Angelina Jolie recently visited the French jail of Con Dao prison. Inspecting the corridors, cells and in famous "sunbathing" room of the prison, the couple were introduced to the horror of the prison's past. Like other visitors before them, they shared one impression: "It's unimaginable". "The brutal tortures in the French colonial prison for death penalty prisoners were unimaginable", said To The Binh,a tourist from Hanoi.
"I could not imagine such cruelty and brutality. I really admire our predecessors for their staunch spirit", said Le Hong Doan, a forest ranger in Vietnam's National Park, who visited Con Dao prison for the first time.
Built by the French colonialists, Con Dao prison, was finally liberated on May 1st, 1975 after more than 100 years of horror. More than 20,000 prisoners died at Con Dao after suffering brutal tortures and hard labor. The Hang Duong cemetery holds the remains of thousands of Vietnamese revolutionary soldiers, many of whose identities are unknown. "Visitors can visit Hang Duong cemetery, particularly Vo Thi Sau's grave. In recent years, we have received several delegations of tourists interested in learning about Vietnamese history and Sister Vo Thi Sau's revolutionary activities. Visitors are often fascinated by Vietnam's struggle for liberation and its patriotic tradition", said Huynh Van Hung, Head of the Ecotourism and Environmental Education Department of Con Dao National Park.
Covering an area of 190,000 square meters, Hang Duong cemetery contains more than 2,000 graves including 23 communal graves, 600 graves with names and the rest unknown. Hang Dương cemetery is preserved as a special historical relic – graphic evidence of the crimes of imperialists and colonialists and an echo of the glorious past of the Vietnamese nation.
Lan Anh
https://vovworld.vn/